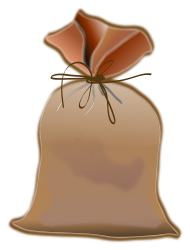 A poor trader went to the countryside to sell some sugar and salt. However, as he had only one sack and didn't want to mix sugar and salt, he poured in the sugar first, tied the sack in the middle, and then filled the top portion of the sack with the salt. At the market a rich merchant came with his own sack. He wanted to buy the sugar, but he did not want the salt.
Pouring the salt anywhere else would definitely spoil it. Trading sacks is not allowed. The trader can't cut a hole in his sack.
How would you transfer the sugar to the merchant's sack, which he wants to keep, without spoiling it?
Dear Reader, Please give your answers below in the comments section.